Ester Drang - Rocinate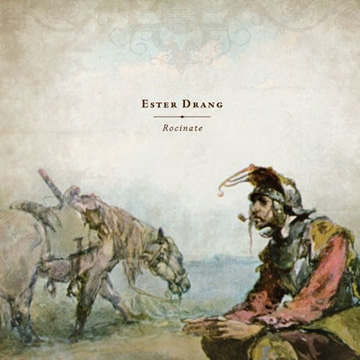 Ester Drang's third full-length album,
Rocinate
, was released today on Jade Tree Records. The trio hails from Oklahoma and features vocalist Bryce Chambers, James McAlister (percussion), and Jeff Shoop (guitar). McAlister and Shoop took time out while recording the new album to serve as backing musicians on an album you may or may not be familiar with-- Sufjan Steven's
Illinois
. Below I have posted two tracks from the album that I really enjoy.
Tunes: (right click, "save target as" for both tracks)
Ester Drang - "Come Back Alive"
*recommended*
Ester Drang - "Valencias Dying Dream"
Here's what some members of the press have said about Ester Drang:
"Blending an etheral space-like ambience with lush, layered guitars" -Rolling Stone.com
"Get with this multi-layered Oklahoma act before Zach Braff decides to put
them on the soundtrack to Garden State II: Fully Lodi" -Sync
"Moody shoegazer symphonies rendered with guitars, pianos, samplers, synths,
drums, mini discs and various percussion instruments" -AP
Ester Drang on MySpace
Ester Drang's Website
Posted by:
Matt